Welcome to Mobile Meals of Salem!
Providing balanced, nutritional meals to residents of Salem and Perry Township.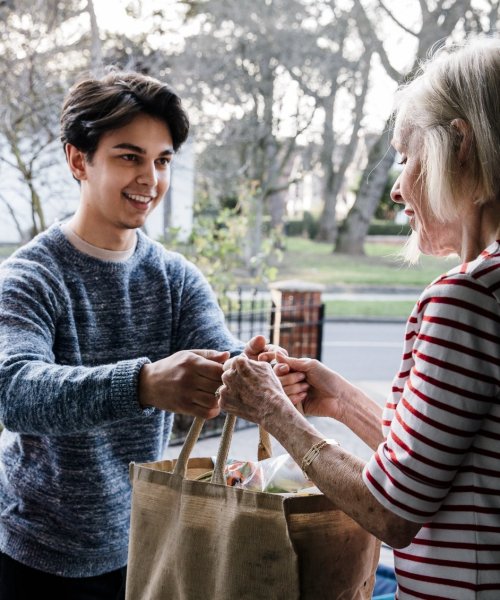 1995 East State Street
Salem, Ohio 44460
330-332-2160
Office Hours: Mon-Fri 9:30am-12:30pm
What is Mobile Meals?
Mobile Meals is a not-for-profit 501(c)3 home delivery program for residents of Salem and Perry Township in Ohio, that provides balanced meals to help people meet their nutritional needs.
What Types of Meals are Available?

Meals are prepared at the Salem Regional Medical Center from menus created by hospital dieticians and can be delivered Monday through Friday; Monday, Wednesday, and Friday; or on weekdays as requested.
There are four types of meals offered to the clients, Regular, Diabetic, No Added Salt, and Diabetic No Added Salt. There are severeal different menus which cycle weekly.
Volunteers deliver the meals Monday through Friday between 11am to 12:30pm to residents of Salem and Perry Township.
How do I Sign Up or Contact You?
The cost of each meal delivery is $5.00 (for 2 people that is $10.00). Payment MUST be made on a monthly basis one month in advance and is due by the 15th of each month. Payment must be by check and can be mailed to the Mobile Meals office or given to the person who delivers the meal. Please call us for more information on the monthly cost of your delivery.
Click HERE to complete our agreement and sign up.